(Author's note, the picture is of my dog Dylan. He does not approve of the sharing of screens or the use of technology in any form. He wanted me to add that as the price for using his likeness).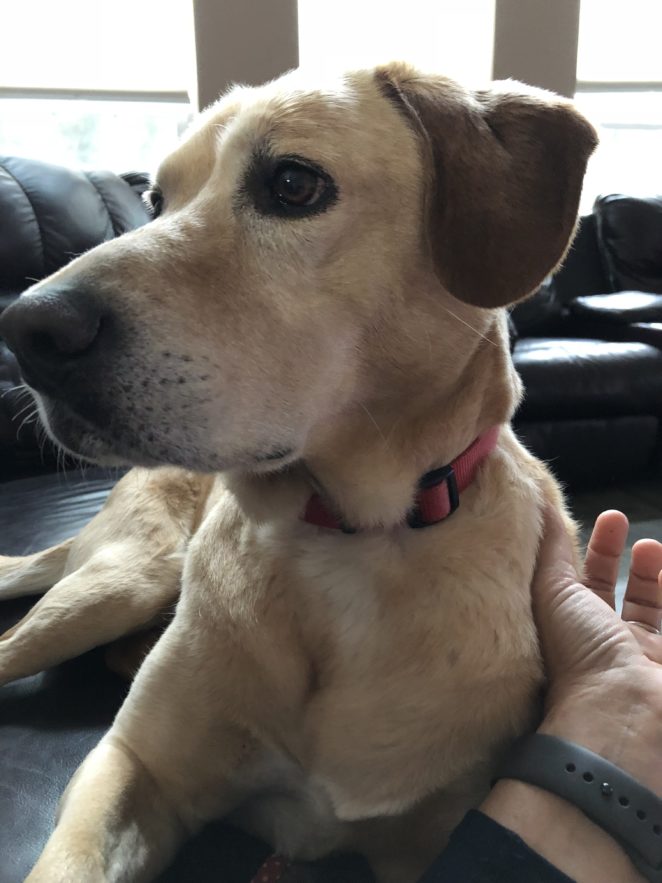 Screen sharing devices are interesting, in part because the concept of the screen as a service (SCRaaS) is one that I have talked about for a long time. But the other side of that is the reality of screens. When you are sharing an image with someone and you can throw that onto the screen behind you, or the projector in the room, you don't have to hand someone your phone. The reason I am concerned about handing my phone over comes from personal experience. I handed my phone to a friend at work, and she accidentally dropped it. The floor was luckily carpeted, and the phone didn't crack, but it could have.
There are some products that provide the "screen" sharing service. I have tried several of them, and there are two things I have found. The dongles that connect to your TV or projector that don't require software are the best ones to consider. While there are some solutions that require specific software, they are limited. The Airplay functionality in an Apple Device, Chromecast within the Android world and the native functionality within Samsung Devices (both TV's and Phones) are easier to setup and use.
HUD systems allow you to protect your phone in your car, safely in your line of vision. AnyNet and some of the other devices available allow you to share the HDMI port of your television. Now the interesting problem I have discovered. At one point or another rather than buy more computer monitors I switched to having multipurpose monitors (i.e., TV). Many of them only have one HDMI port, which makes it harder to share the screen.
.doc
SCRaaS fan…